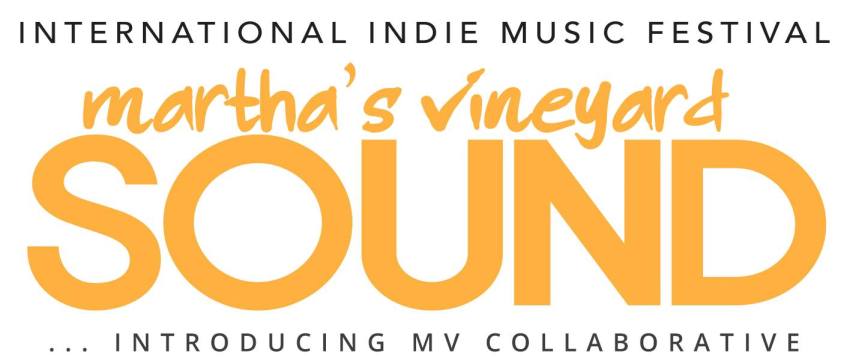 Martha's Vineyard Collaborative
www.marthasvineyardsound.com
WHAT: Festival of music and arts.
Indie, rock, folk, to reggae, and hip hop. Visual artists and food vendors.
Will support local food and business.
WHERE: Oak Bluffs. Waban Park.
Across from the beach & later at satellite venues in downtown OB.
WHEN: On the full moon.
Saturday, July 12th 3-9 PM & Late Night
This Week sat down with Phil DaRosa, musician, producer, promoter, and festival executive producer, to discuss the fest and his team's vision for a more sustainable Island.
TW: How did this all come about?
PD: The idea was born by driving by, basically, and having that place [Waban Park] be under utilized, it's so underused. I looked over and it's just so huge and perfect, and right in front of the beach, it's this ideal music festival spot.
TW: But not just any music festival.
PD: Through the festival event, we're launching the Martha's Vineyard Collaborative, a company that will work with all the organizations on the Island and companies that are doing sustainable projects, to get them to work together, on specific projects one at a time. We're the facilitating organization that connects the dots and does research on the specific project on how to make it completely sustainable and the Island more sustainable. We're basically launching that with any of the proceeds we make.
TW: Though you're using the festival as a launch for the MVC, you plan to do it again.
PD: What I want to do is have it be an annual music fest that we build up and grow over the next five years.
TW: With less than 2 months until the big day, help is needed and the word to be spread.
PD: We're all donating our time to kick this thing off. This year we are trying to keep the expenses low and get everybody in the community involved. From non-profits to come and set up a booth for free and give their stuff away to food vendors to artisans, if artists want to come and sell their stuff. The idea is supporting local businesses, supporting local food, supporting sustainable living.
**MV SOUND is a sister festival with San Miguel Sound, the annual indie music festival in San Miguel, Mexico**
Get involved in the 1st annual Martha's Vineyard Sound Festival! Do you have a fundraising idea? Want to be a vendor? A sponsor? A volunteer? Would you like to help spread the word?
Contacts:
FUNDRAISING@marthasvineyardsound.com
VENDORS@marthasvineyardsound.com
SPONSORS@marthasvineyardsound.com
VOLUNTEER@marthasvineyardsound.com
PRESS@marthasvineyardsound.com