by Courtney Taylor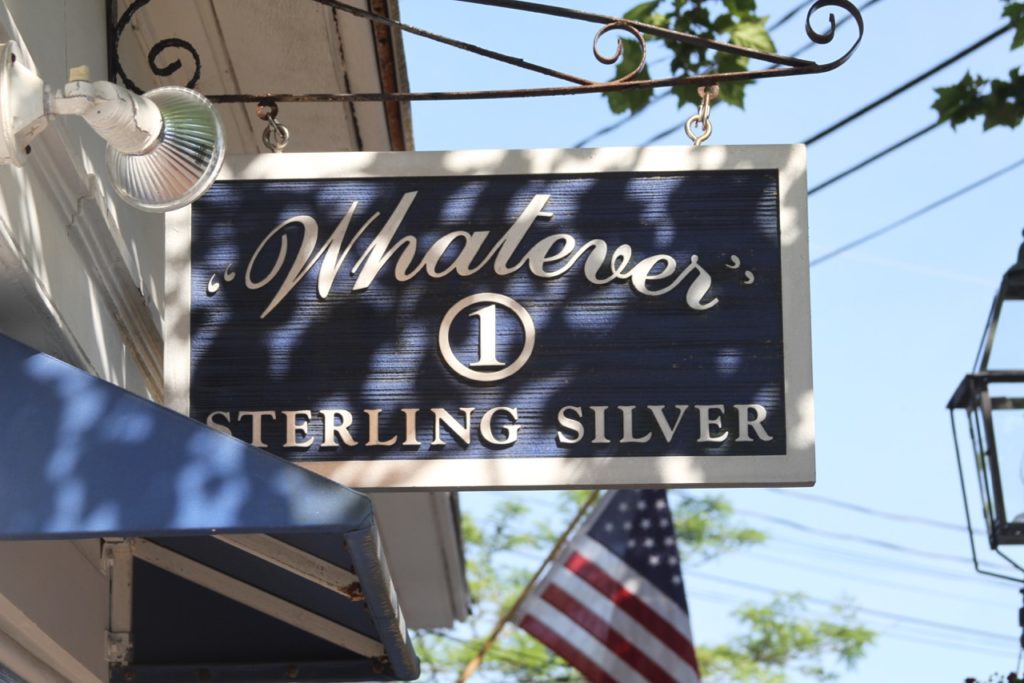 Beautiful silver necklaces and cuff-link bracelets reflect the rays of sunlight from the large shop windows of Whatever Sterling as the glimmering shiny jewelry sits on display. Located at the bottom of Main Street in Edgartown, Whatever Sterling offers a fine collection of handmade and hand-selected solid sterling silver jewelry, each piece purchased by the owners for their unique and beautiful designs.
Owners Marc and Heidi Glasser have been in the silver business for twenty six years, twenty of which have been spent on Martha's Vineyard. Marc travels extensively in search of the highest quality solid silver necklaces, bracelets, earrings, and rings. His large selections of silver chains are imported from Italy. The delicate designs of the necklaces are also on display throughout the shop. He selects each handmade piece in the off season and prides himself on personally knowing each designer.
"I am always on the lookout for a rising designer. My returning clientele are interested in unique designs, pieces that are outside of the 'Vineyard box,'" Glasser said.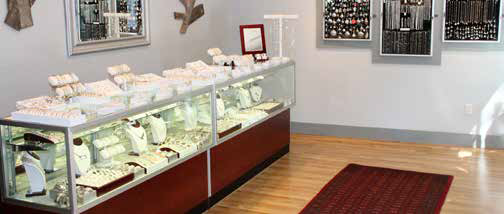 In addition to being the owner, Glasser has also designed several pieces himself. Each piece of jewelry sold at Whatever Sterling offers a story: Each design reflects his individual style and personality in their shiny pieces of art.
Though the jewelry does not always mirror the latest fashion trends, Glasser insists that the point of his designs are to offer something unique for everyone. Cuffs, necklaces, rings – the designs are timeless. Each piece of jewelry represents both the owner and his or her memorable experience on the Vineyard.
Visit Marc and Heidi at their store in Edgartown, located near the harbor, or stop by the Glasser's vintage pushcarts on Main Street in Vineyard Haven. The selection for sterling silver is wide, and, for those interested in less expensive jewelry, Whatever Sterling also sells fun and trendy costume jewelry at their Vineyard Haven location. Enjoy a visit with the friendly and fascinating owners as you pick out a new silver piece to add to your own Martha's Vineyard collection.