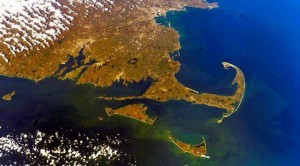 If you're here now welcome to the shoulder season on the island. This is a great time to get to know the locals before the big crowds arrive and everyone who lives here is too busy to catch their breath until September. There are a lot of restaurants opening up early this season. Some old favorites and some that are new or under new management.
If you are looking for nightlife we suggest you visit the Lampost in Oak Bluffs which is quite lively from the day they open April 1st to close in the late fall. They are offering a full menu this year with the help of their friends at Skinny's Fat Sandwiches. don't let the name fool you they have much much more than sandwiches.
If you are in Edgartown, Check out the Newes from America which has outdoor seating this year and a great old tavern feel complete with a fireplace. The Wharf has some great music on weekends and is a lively speak easy the rest of the week.
Enjoy your early visit and be sure to make friends with some locals who will be happy to give you their own recommendations we are sure! Thanks for coming to Martha's Vineyard.
– Colin Young, Editor