BY CAROLINE CARDOSO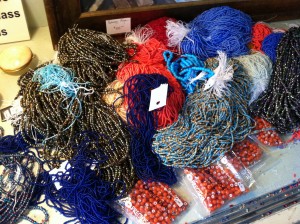 From fine gold and silver jewelry, to colored stones and shells, Galadriel's Mirror has it all. Every summer I would walk in to find something new; whether it was a waxed and polished shell found on the shore, or a pair of handmade earrings, I was never out of luck. The secrets of the wampum jewelry and pearl earrings lie behind Galadriel's Mirror on Circuit Ave. in Oak Bluffs.
As you make your way through the small shop, you will find yourself in awe of the different shells and crystals Galadriel's Mirror has to offer. Between the various types and sizes of starfish, and the different colored quartz priced at only $9.50 a piece, every item has it's own unique look. You can even purchase shell items that have been carved and shaped into ordinary household such as napkin rings, vases, and even small dishes that can be used in the kitchen or to hold earrings and more!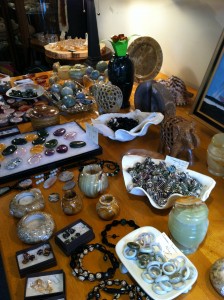 In addition to the minerals and shells found throughout the store, you will also find a diverse variety of jewelry–and a chance to make your own! If you have a passion for making jewelry, these glass beads and shiny pendants will surely catch your eye. The shop has every color bead and charm from black and white, to purple and green. The beads can be purchased in small containers or by the strand.
If you're making your way down Circuit Ave. stop by Galadriel's Mirror to take a glimpse of handmade, custom jewelry, shells, quartz crystals, and more!
Galadriel's Mirror, INC., 35 Circuit Ave Oak Bluffs, MA, Summer hours: daily 9 am – 11 pm, Off-season: daily 10 am – 5 pm, (508)-487-9437