Soft As A Grape provides the Vineyard with Classic Clothing and Home Decor
by Hannah Payne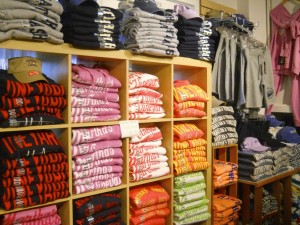 Starting out as a wine making supply shop in 1972, Soft As A Grape has transformed into a brand, now known for its comfortable, casual clothing line. SAAG continues to set the standard for clothing and apparel across the island. Their SuperSoft collection is made from 100% ringspun combed cotton, creating a cozy, gentle fit.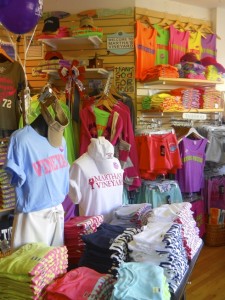 The company recently expanded, opening a new boutique in Vineyard Haven, making the island home to three of the store's locations (also found in Oak Bluffs and Edgartown). "Our new store features all of our signature clothing including vintage-washed crews, hoodies, and tees in the nest colors and styles," says owner, Richard White. Each boutique is overflowing with cotton and color, supplying locals and visitors with the perfect memento.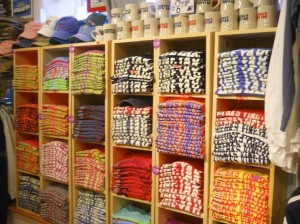 White's employees speak of returning customers and regulars. SAAG has built a large following through friendly customer service and high quality merchandise. "Our stores are the first to open and the last to close," White says. The products have been selected with families in mind, offering clothing for men and children, as well as women. "The Edgartown store features the island's largest collection of Chappy gear for the entire family. Remodeled in 2012, the store is loaded from floor to ceiling with sweat pants, tank tops, shorts, and vintage wooden signs made exclusively for SAAG Martha's Vineyard," shares White. Located on the water, grab a sweatshirt and enjoy an afternoon reading on the dock.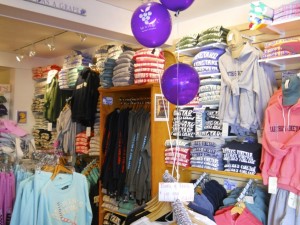 Shop until you drop at SAAG in Oak Bluffs, where the daily specials are too good to be true. This season's hottest items include: canvas tote bags, neon racerback tanks, classic crewneck sweatshirts, and hats on top of hats. Vintage-style signs and brightly painted fish are favored decorations for the beach house! SAAG also offers a service for custom design. If the store doesn't have exactly what you are looking for, call it in!
The most popular store on the island for gifts and souvenirs, Soft As A Grape looks forward to serving you.
MORE INFO
14 Circuit Ave Oak Bluffs
(508) 696-6800
Cash // All Cards
41 Dock Street
Edgartown, MA 02539
508-627-4048
Cash // All Cards
38 Main Street
Vineyard Haven, MA 02568
Cash // All Cards