Leslie Hurd, Saving One Dog at a Time
by Hannah Payne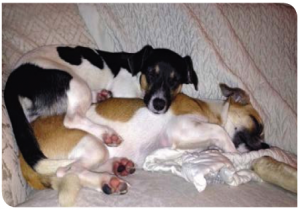 Each year, shelters take in approximately 8 million stray and unwanted animals across the country. Even more disturbing, nearly half of these animals must be euthanized due to the insufficient number of yearly adoptions. In fact, shelter euthanasia is the leading cause of death for both dogs and cats in the United States.
Leslie Hurd, editor in chief of Martha's Vineyard Weddings, occupies a significant role in animal rescue as well as publishing. For more than twenty years, Hurd has fought for animal health and welfare, joining forces with several non-profit organizations. With a degree in Psychiatric Rehabilitation from Boston University and a great love for animals, it has been easy for Hurd to combine the two. She held a position on the board of PAWS for many years. She also worked for the Massachusetts Society for the Prevention of Cruelty to Animals (MSPCA) to create a pet facilitated therapy program, working with the elderly as well as school age children.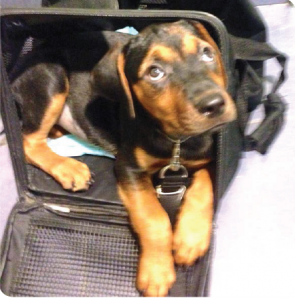 She currently plays an integral role in two programs. One is the "Pets With Wings" program based in St. Thomas. Working cooperatively with American Airlines and the St. Thomas Humane Society, the program has facilitated more than 100 transports of healthy dogs to the U.S. who otherwise would have been euthanized. 95% of them fly to Logan where a volunteer picks them up and takes them to an approved quarantine facility. All of the dogs have health certificates and must go through a 48-hour quarantine when entering the U.S. Some come to Martha's Vineyard post quarantine, where Hurd is developing a foster home network.
"My goal is to eventually have a small shelter on the island, or to work with the Animal Shelter of Martha's Vineyard to place the dogs on the island. Unfortunately, they currently don't accept any dogs from off island at the shelter. If we are unable to find an island foster home, we must place them off island," shares Hurd.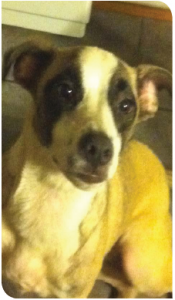 Hurd recently started her own non-profit on Martha's Vineyard, "Angels Helping Animals Worldwide." "I hope to begin major fundraising next month, and we are searching for a small facility on island so that we no longer depend solely on foster homes," says Hurd. About thirty dogs have been placed on Martha's Vineyard in the last six months. "I have requests for many more, but I need donations and foster homes to continue."
Balancing a demanding career while directing a charity sounds exhausting, but Hurd has no desire to slow down. "My next goal is to travel with a vet or two to the Virgin Islands and implement a free spay/neuter program." Visit 'Angels Helping Animals Worldwide' on Facebook to find more information on fostering or adopting a sweet companion!