As I took my oldest daughter back to school shopping today it was with a little bit of dread that I realized we're entering that season when more is coming into the house than going out.
School starts next week and already my kitchen table is heaped with unpacked bags of binders, pencils and notebooks – with new school clothes and shoes bought online due to arrive any day now. (I won't even get into the amount of paper that makes its way onto my desk and refrigerator during the school season). And then there's Christmas – which in September seems far away, but always manages to creep up on you faster and faster with every coming year.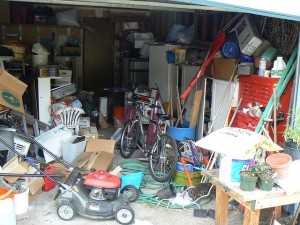 People always talk about the catharsis of spring cleaning, but I'm convinced fall cleaning is just as, if not even more important. The fact is, if you've procrastinated your spring cleaning past the point of no return, you can always head out into that warm summer weather and pull a Scarlett O'Hara – "I can't think about that right now. If I do, I'll go crazy. I'll think about that tomorrow."
But then the air gets colder, and who wants to be stuck inside staring at all the things they've managed to accumulate but no longer have use for? Some with more cutthroat sensibilities will just heave it all into the dumpster, but I think most of us agree that with the state of our economy, not to mention the environment, this just feels icky.
MV Island Trader is a great platform to sell, trade or give away stuff that is taking up precious space. Available year-round in print and online at MVIslandTrader.com, sellers can post classified ads for furniture, electronics, cars, tools, clothes – anything!

Posting an ad is always free no matter what the value of the merchandise, and there's no Facebook wall pushing your items down out of sight. Ads posted online are automatically included in the next printed paper which is distributed to locations all over the island.
It's easy to create an account, just head over to MVIslandTrader.com and register – there's no excuse now!