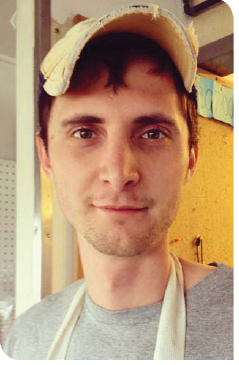 Known for its chunky, tomato-ey lobster bisque and choice lobsters rolls (both hot and cold are delicious), Menemsha Fish Market is a family owned and operated local business that keeps its doors open year-round and kitchen ready to please locals and tourists alike.
Just off the docks in Menemsha Harbor and a short stroll from Menemsha Beach, the fish market utilizes its location to provide customers with a fresh, local seafood experience that cannot be found in other parts of the island. Customers may choose their seafood out of tanks pumped from the Harbor and watch their oysters be shucked or their lobsters steamed before enjoying their orders out back on the dock and taking in the much-hyped summer sunsets.
With a wide variety of both local and international seafood, the fish market is also a favorite lunch stop offering items like a seafood chimichanga or lobster quesadilla in addition to hot sandwiches with your choice of fresh fish. Fresh Bluefish pate sold in coolers by the entrance are hard to keep in stock. Not to be forgotten is the creamy New England clam chowder that is such a customer favorite, it's regularly shipped out-of-state to nostalgic visitors who have left the island.
Oleg is Menemsha Fish Market's returning chef, after a winter away from the Vineyard he's excited to get in the kitchen and take advantage of the local fresh fish brought into the market daily.
Q: How did you get into cooking?
A: I always knew it's my passion. I started being a kitchen helper while studying in Moscow. I went to school to study finances; by the way, never thought I would end up in the kitchen.
Q: Where was your first professional kitchen experience?
A: Meal Yard [is] the place where I started. It is one of the best restaurants in Moscow.
Q: What is your favorite dish to prepare?
A: Chunky lobster bisque.
Q: What is the best part of your job?
A: Dinner with fresh local seafood, it's exciting to see what [the] fishermen are going to bring through the door [each] day.
Q: Who is your favorite chef on Martha's Vineyard?
A: Chris Fischer.
Q: What do you usually make for yourself at home?
A: I like to cook Russian traditional dishes that my mom used to cook for me, such as Borscht, Pirogi, Chicken Kiev, and Blini.
Q: If you could dine with any three people, who would they be?
A: I would have to choose my family because I've been away for two years now.
Menemsha Fish Market
54 Basin Rd
Chilmark, MA 02535
508-645-2282