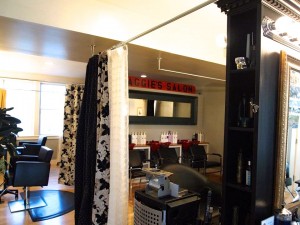 Maggie's Salon Exceeds Customer Satisfaction
by Hannah Payne
Presented with the Best of the Vineyard award for the last five years in a row, Maggie's Salon has an incredible reputation. The salon opened eight years ago when owner, Maggie Mae, pursued her teenage dream. "I've been in the salon for eighteen years, more than half my life. I worked part-time in a salon when I was in high school," shares Mae, "through a work-study program. As soon as I could, I got licensed. I've known since I was a teenager that I would open a salon in Vineyard Haven." Having traveled the world to collaborate with some of the most iconic names in the cosmetology/hair industry, Mae and her team are experts in their craft. They each possess a level of skill that is difficult to find.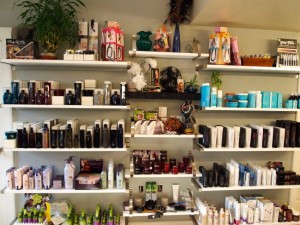 "We are primarily a hair salon that provides whatever service you need for your hair: color, highlights, straightening Keratin treatments, Malibu treatments to remove well water, and so on; however, we do offer facial waxing as well," Mae informs. The salon once offered nail services, but the demand for hair treatments quickly surpassed, making the entirety of the salon devoted to hair. Aside from Oribe, Sebastian, Malibu, and MoroccanOil hair products, Maggie's Salon also carries Jane Iredale's makeup line. Iredale partnered with a dermatologist and a plastic surgeon to develop her mineral based line that is known for its remarkable skincare benefits.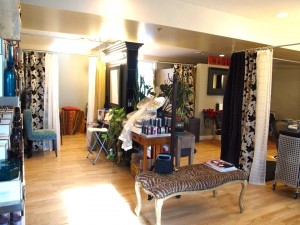 Maggie's Salon has six brilliant stylists. "I'm so lucky to have my staff. They're all incredible people, and I consider each one of them an artist. Hair is their medium," Mae raves. The stylists at Maggie's Salon are teeming with talent. Each has experience with weddings and platform work. Confident in their skill, the stylists are versatile and enjoy a challenge. "I bring in people from New York to train us every season for what just came off the catwalk. It keeps us aware of what's happening around the world and in all the big cities. We know what to expect from our seasonal clients that are coming in from a more cosmopolitan place," Mae reveals. Mae's stylists follow the latest trends in hair and beauty, readying them to style the models during Martha's Vineyard Fashion Week.
The best at what they do, the salon also won the 2012 Excellence award for customer satisfaction.
Stop by for an afternoon of pampering at Maggie's Salon!
MORE INFO:
31 Beach Rd Suite 103A
Vineyard Haven, MA 02568
(508) 693-2875
Sunday and Monday: Closed
Tuesday: 9am-5pm
Wednesday: 9am-5pm
Thursday: 9am-7pm