Grown Initiative Supports Local Agriculture
by Ashley Amato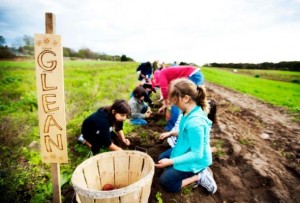 Thousands of pounds of food are abandoned by Martha's Vineyard farms every year, ready to be tilled under the soil. There are simply never enough farmhands to harvest the entirety of the crops a farm produces.
Saving this food with the help of generous volunteers is called gleaning, and is only one piece of what Island Grown Initiative does for the community. On a gleaning day, volunteers gather for the cause and can be seen with arms filled with lush bok choy, beautiful lettuce, pounds of zucchini, and much more. The harvest is transferred directly from these hands to schools, senior centers, and low-income communities. The mission is to foster appreciation and action for the support of local food.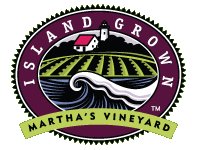 Imagine an organization that has created farm-to-school curriculums while running education and production programs with topics ranging from bees to meat. Island Grown Initiative has done it all and is still pushing for additional projects to benefit the community. Their upcoming work includes advocating for a meat processing facility here on Martha's Vineyard. This would allow farmers the ability to skip the necessary ferry ride off-island with their animals.
Stop by any one of the Vineyard's K-12 schools and you will find that Island Grown Initiative has not only been stocking their cafeterias with local food, but has established gardens for the students. Young minds are being shown the benefits of healthy, fresh food, while cultivating an appreciation for knowing where their food comes from. Connections with local farmers are reinforced through school curriculums and visits to island farms.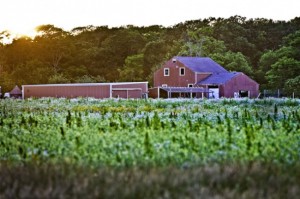 Get your hands dirty and participate in one of the organized gleaning day;, or hear more about Island Grown Initiative's future at Community Farm Day. Thimble Farm will be hosting members of the organization, July 22, who are excited to talk to the public about strengthening the community's ties to local agriculture.