by Ashley Amato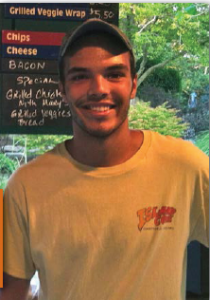 Grilled classics from bacon cheeseburgers to marinated chicken breast, Island Cove Adventures hits the spot. Taylor Rasmussen has worked the grill since a young age and is now a master at turning out juicy burgers. After a round of Island Cove Adventure's classic mini golf or a climb up their rock wall, grab a bite to eat at the outdoor grill.
TW How long have you been working on the island for?
TR I have been working here since I was thirteen, making this my seventh summer.
TW How did you get started cooking?
TR Mary Gosselin, the owner, started showing me, and ever since I have slowly received more responsibility. I started off working at the cash register and now I'm on the grill every day.
TW What is your favorite item to make?
TR We have an amazing grilled chicken veggie wrap special. This is Mary's special with a marinade of secret ingredients. We cook it up on the grill with some veggies, and then toast the flatbread. It's also a healthy option for people who try to stay away from the cheeseburgers.
TW Do you cook at home?
TR No, not really. Because I cook here, it's really nice when people cook for me when I get home.
TW What is the most popular item you make here at Island Cove Adventures?
TR We make great frappes, or ice cream milkshakes, inside the shop. Out here on the grill we do a lot of bacon cheeseburgers. They are pretty cheap compared to other places on the island so people like to stop in to grab one.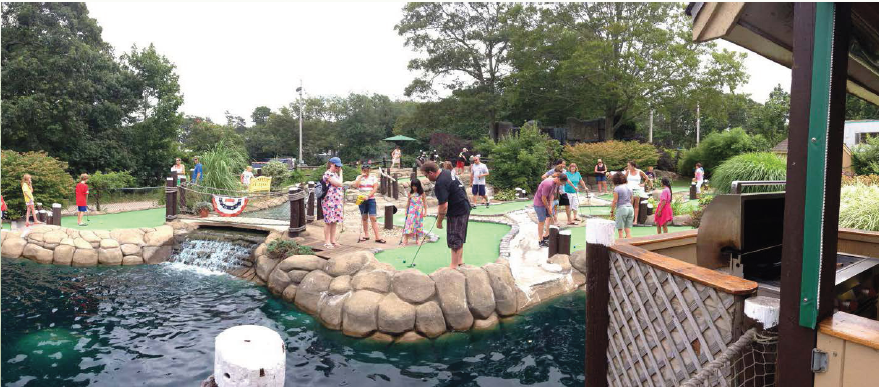 MORE INFO
Phone: (508) 693-2611
Email: miniputt@aol.com
386 State Rd.
Vineyard Haven, MA 02568
10am-10pm daily