by Diane Alter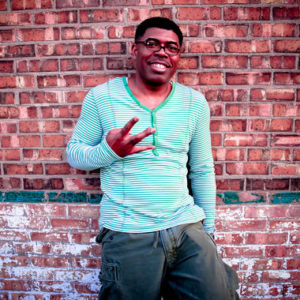 The The Seventh Annual Martha's Vineyard Comedy Fest presented by HBO, Ebony and Comcast NBC Universal once again brings laughs to the island during the month of August.
The MV Comedy Fest has quickly become a favorite island tradition. Organized by Knock-Knock Productions of
Chicago, the "Fest" brings the most talented stand-up comics and entertainers for a must-see show celebrating African-American heritage and history.
Shows will be held Monday, Tuesday and Wednesday night during the weeks of August 7, August 14 and August
21. The location is Lola's, 15 Island Inn Road, Oak Bluffs. This year, the "Fest" has created a dinner package that can be purchased with tickets. The dinner package includes appetizer, entrée and dessert. Offerings include Gumbo, Clam Chowder, Southern Fried Chicken and Waffles, BBQ Shrimp, Grits, Mango Glazed Atlantic Salmon and sensational desserts.
Tickets sell out quickly, so act fast. Buy tickets for the comedy shows and dinner package at www.marthasvineyardcomedy.com
Participating at this year's event is funny man Jay Deep.
Jay is an actor and writer known for Barbershop 2: Back in Business (2004), BET's Comicview (1992) and Chasing Roberts (2007).
A favorite performer throughout the United States and abroad, Jay's spirited stand-up routine has entertained audiences in clubs, corporate and civic settings and the armed forces. He balances his comedic timing with audience participation and topical observations.
Jay currently resides in Chicago and believes, "Success is not to be pursued; it is to be attracted by the person we become. At the end of each day you should play back your performances. The results should either applaud you or prod you."
Seeing Jay Deep perform is not just a show, it's an event. Jay took time for a quick Q&A with This Week on MV ahead of the "Fest."
Q. What do you wish someone would invent?
A. A pill that would eradicate racism
Q. What would you be if you weren't a comedian?
A. I would be a music producer
Q. What could you not live without…?
A. Love
Q. What do you wish someone would ban?
A. (US President Donald) Trump
Q. What is your motto?
A. GET UP, GET OUT and DO SOMETHING!
Q. What is the best thing about your job?
A. The best thing about my job is getting to meet new people and travel.
Q. What do you hope for in the future?
A. I hope to have done at least three of my films that I have written.
Q. What is the dumbest thing you have done recently?
A. Gone to the Taste of Chicago.
Q. How do you feel about taking "no" for an answer?
A. Depends on the circumstance. In some cases No means No LBVS (laughing but very serious),.
Q. When was the last time you were in a crisis?
A. When I was filling out this questionnaire.