By Ashley Amato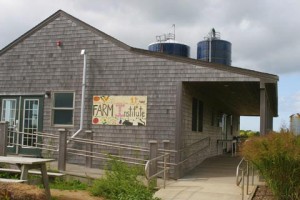 The bike paths in Martha's Vineyard seem to provide endless entertainment when the sun is out and you are prepared for an adventure. I have taken to jumping on a path whenever I see one of the signs marking their presence. My latest leap of faith began in Edgartown when I spotted a path on Katama Road.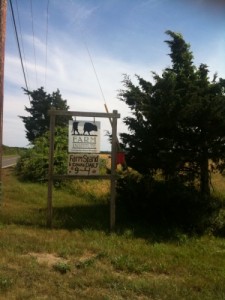 A couple of miles later, I landed at The Farm Institute where Argentinian ducks roamed without fencing and plants were sprouting throughout the fields. Out on the dirt road, there is a calm quiet that is only broken by sheep's voices. On this small island, you can find the biggest sky under which cattle roam and children can discover small-scale farming.
Visit, volunteer, or simply stop by their farm stand located on their property. The farm is such a wonderful place to enjoy the island without the hustle of five-way intersections and one-way way streets.