by Ashley Amato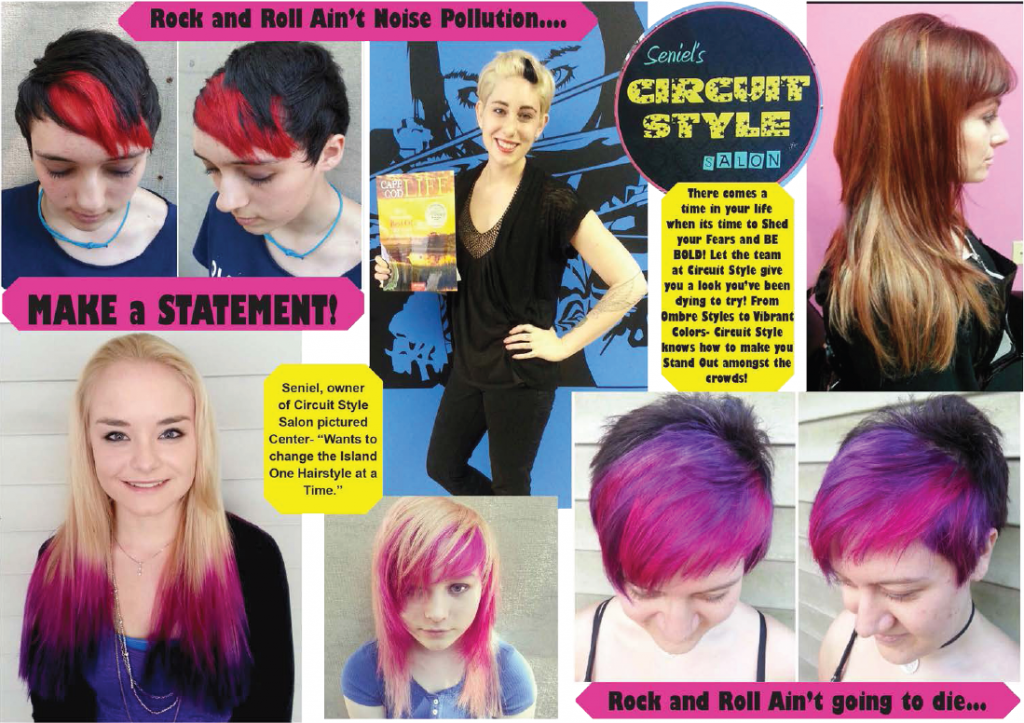 Wake up your hair with Circuit Style's summer salon creations. Located on Oak Bluffs' main strip, this salon will let the inner you emerge. Don't settle with the classic crew cut or summer chop. Instead, work with a stylist to design the perfect personalized look.
"We want every client to feel like they are being heard and that we will do our best to make what they want happen. We don't just style hair, we create. At Circuit Style we are changing the island one haircut at a time," says Seniel Hannagan, owner and lead stylist.
For Hannagan, a hairstyle isn't always a simple routine wash and cut, but an artistic creation. Dive into your new look with just about any style request. From rainbow-colored mohawks to leopard print hair, Hannagan says "I have done every color hair, constantly creating new custom colors for clients."
Surprise yourself and let Hannagan's creative team open up new possibilities. This salon is all about being yourself. Plan your new style or go in on a whim because Circuit Style will not let you down. Hannagan explains, "My favorite part of being a hairstylist is being able to boost people's self confidence by creating and designing for them. I love being a part of peoples lives and being a hairdresser comes with certain privileges. People come in and pour their hearts out to us. There's something very personal about having your hair done by another person."
Nervous about letting Hannagan and her team make a dive into your appearance? Circuit Style has plenty to show for their customer satisfaction. In Hannagan's first two years as owner, the salon has won runner up 2012 and 2013 Best of the Vineyard, and first for 2013 Best of the Cape and Islands Readers Choice Awards.
Circuit Style will be showing the community what they can do at the Agriculture Country Fair in West Tisbury this weekend. Their third year at the fair, Hannagan explains this years new features, "Our Hair Feather booth has over 1000 different feather extensions while we also offer colored hair extensions that are a great accent to any hairstyle. They can last months! And this year will have some exclusive Hotheads bright colored extensions as well!" "Growing up on the island, I have always looked forward to the fair, so to be a part of it is amazing."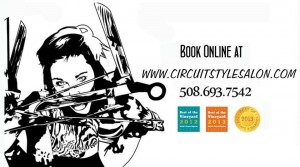 MORE INFO
Phone: 508.693.7542
Address: 47 Circuit Ave. Oak Bluffs, MA 02557
www.circuitstylesalon.com