by Shannon Corcoran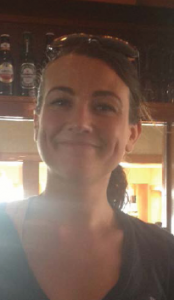 TW: How long have you been on the vineyard for?
KS: I've been here for five years.
TW: How did you start bartending?
KS: I had a friend that owned a night club and she threw me into it.
TW: What's your favorite drink to make?
KS: I love making mojitos when its not super busy here.
TW: What's the craziest drink that you have ever made?
KS: I got asked to make one with Lames Presco, citrus vodka, a splash of soda water and a spring of mint.
TW: When you aren't working, what's your favorite thing to do on the island?
KS: I love hanging out at the beach.
TW: What's your favorite part about your job?
KS: Meeting such an ecletic group of people is always a blast!