Helping Raise Awareness and Supports the Seek for Prevention Against Substance Abuse
by Caroline Cardoso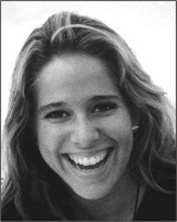 When you think of YMCA's Alex's Place, you think of love and commitment. At the start of the program, it was only a small foundation dedicated to Alexandra Gagnon. The Alexandra MM Gagnon Foundation was created by the parents of Gagnon after her death. The goals of the foundation are to provide aid and support to the prevention and treatment of substance abuse.
Founded on June 24, 1998, the non-profit organization collaborated with the YMCA to create a safe place for teens to join and participate in events such as the Battle of the Bands and summer workshops. Over the years, Alex's Place has formed bonds between mentors and teens like no other. As it pertains to young adolescents, the Alexandra MM Gagnon Foundation sends a message: help Alexandra help young Islanders.
Now a YMCA teen center on Martha's Vineyard, Alex's Place strives to support and inspire teens well into their future. The fearless and adventurous Alex Gagnon, a Rhode Island girl born in New Jersey, explored her talents and passions through her hobbies at her local YMCA. In spirit and legacy of Alex, the teen center was created to help young adults find themselves in a healthy and happy environment. Her compassion for her beloved island, the Vineyard, was never ending; and there was not one person who did not see this love in Alex.
"Alex was one of those people who had light pouring out of her eyes [and] her energy and enthusiasm for life was infectious," Alex's cousin Mollie Doyle said. "In my mind, the Alexandra Gagnon Teen Center is here to offer a haven and support for the Island's young men and women; no one else has to lose their spark."
Through the love of Alex and her family, Alex's Place has successfully created events to pull in new groups of people and attract those who want to express themselves in a clean and healthy way. Every donation and act of support towards the aid in prevention of substance abuse goes a long way; and the Alex Foundation could not thank the YMCA enough.
"The mission of Alex's Foundation is to support the treatment and prevention of substance abuse and to encourage young people to learn about teamwork, meet and overcome challenges, build character and self-esteem and become responsible citizens," Alex's older brother Bodie Gagnon said. "I can't think of a better way for us as trustees to accomplish those goals than supporting a Teen Center at the YMCA."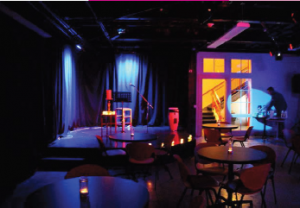 According to Director of Teen Programs for the YMCA as well as Director of Alex's Place, Tony Lombardi, there is always a lot going on at the program bringing in lots of new people. "Alex's Place is always a buzz of activity," Lombardi said. "It is important that Alex's Place stay current and keep an eye on the pulse of teen culture which is constantly changing—[especially because] we are also beginning a new nutrition program, cooking program, gardening program, an online magazine, and TV station."
Along with encouraging teens on the Island to strive to do their best, Alex's Place creates a list of events and activities involving the teens and mentors, and inviting the Island for a day or evening filled with joy and passion. A calendar of events and program book can be found and located on their website – www.alexsplace.net.
To help support the Alexandra MM Gagnon Foundation and Alex's Place, donations can be made on alexfoundationmv.org. Join the stand again substance abuse; step up to the plate and help Alex help teens.