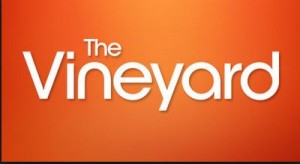 Last Tuesday, the island gained some national attention for something that's actually unrelated to President Obama's long awaited August vacation here. But unlike the first family's scheduled R&R time, this news was pretty much received negatively by all Vineyarders.
The news I'm talking about is the premiere of ABC's new show "The Vineyard." Billed as a reality docu-soap, the show follows 11 young and good-looking adults as they demonstrate what summer is really like on the Vineyard.
That is if life was a mix of "Laguna Beach" and "The Real World," where everyone is ridiculously beautiful and all free time is spent either frolicking on the beach or talking about your love life. This clearly-scripted reality show has been panned by most TV critics and it's caused severe frustration for the real people who live on the island.
So what's so wrong about the show? There definitely could have been potential for an engaging and entertaining reality show set on Martha's Vineyard. I mean, it's not like there is ugly scenery or any shortage of compelling activities to partake in here. Let's take a specific look at what ABC Family has done wrong with just one episode of the show under their belts.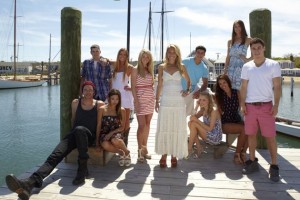 1. No compelling characters. 
It's telling that every single character in "The Vineyard" looks like they are models fresh off a photo shoot. With four hot blondes to keep track of, the show's "villain" Emily wears pearls in every scene. You know, just so we don't mistake her for someone else.
Every character fits neatly into their own tired and unimpressive stereotype. There's the shy and inexperienced girl ready to start partying, the good girl questioning her long-distance relationship of four years, the self-described player who doesn't want to be tied down and of course, the bad boy with a heart of gold. Basically get out your Ken and Barbie dolls, all of which have the maturity of high school freshmen, and you have yourself the cast of "The Vineyard."
2. The "conflict" between wash-ashores and locals.
Since the vapid romantic relationships aren't enough, episode 1 introduced a sure-to-be-revisited plot element when tension was introduced between locals and wash-ashores. And when I say tension, I mean serious stuff cause you know it's about to get down when someone won't let you into a party.
That's what happens to some wash-ashores, which in this show is the term given to the young people spending the summer working on the island. Basically they're just here to party and get some summer-loving while the hard working  locals resent and make fun of them. Not at all a reflection of reality where a wash-ashore is simply someone who wasn't born on the island in question. They also usually live on island year-round, not just in the summer. Just details to "The Vineyard's" producers, apparently.
3. The subtle but disturbing sexism.
The reason behind the wash-ashores getting rejected at the local party not surprisingly has to do with trying to get lucky. One local is kind enough to put it out in the open for us as he tells the wash-ashores that "you can't show up with no girls and try to take ours."
The implication is there that women are objects to be fought over, something Emily helps with as she comments that it would be "so stressful" to make her own money and not depend on a guy. With Luis and Jon already starting to fight over Katie, it's clear that this is going to be a storyline to watch going forward. Who knows, maybe if we keep our fingers crossed, we'll even get another shirtless fight scene?
4. Constant Black Dog Product Placement 
The first episode details the arrival of Katie at the "Black Dog House." In and of itself, this is a pretty funny misconception for anyone who knows anything about the Black Dog. While the Black Dog has a lot of nice stores across the island, they are not one of those companies that provides gorgeous beach-side houses for their spoiled teenage workers.
The Black Dog promotion does not stop there as you're going to constantly see people wearing Black Dog apparel and going into the stores. Maybe if you change your perspective and see "The Vineyard" as a tacky infomercial for the Black Dog, it'll make a little more sense.
Anyway, if you're not scared off yet or if you enjoy watching trainwrecks, be sure to tune in for this week's episode. "Loose Lips Sink Ships" features a surprise birthday party, drama between Luis and Jon at work, and hopefully some sort of shark subplot that will take away a character or 11.
-James Reagan